The ARAG Tower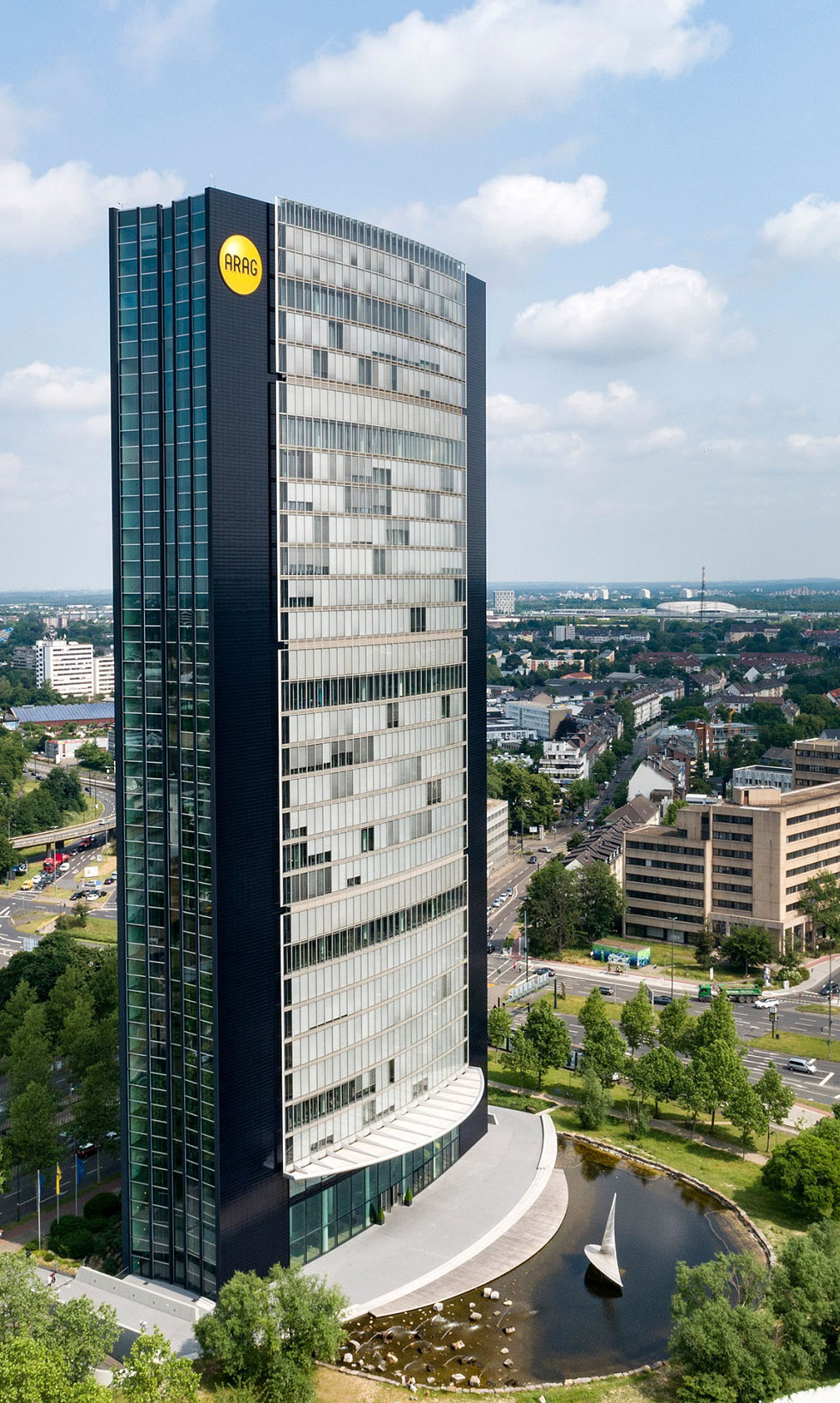 620 steps lead from the ground floor of the Tower to the 32nd floor at the top – a great training course for the Special Operations Unit (SEK) of the Düsseldorf police force, which has practiced the ascent twice so far. The fastest member of the unit recently made the climb in a full set of gear in just under seven minutes. Those who prefer an easier way up can take one of the six passenger elevators, each of which hold about 13 people and travels at a speed of four meters per second. There are also two freight elevators.
A Hollywood-style performance
ARAG employees felt like extras in a Hollywood film when a 40-member crew filmed scenes for the movie entitled "A Friend of Mine" in the Tower. Group headquarters provided an unusual setting. Shown in theaters in 2006, the film featuring such great actors as Daniel Brühl and Jürgen Vogel was a one-time exception – although other inquiries have been made. From time to time, the high-altitude rescue specialists of the Düsseldorf Fire Department rappel down the Tower façade like movie stuntmen.
The roughly 5,200 glass panes in the double façade provide for clarity and unobstructed views from inside and outside the building. And all them have to be cleaned inside and out. Twice each year, two brave men spend several weeks at a time just washing the outside windows in the façade from a suspended basket.
The building climate is very good, both on the four garden levels and on all office floors. The building planners deliberately dispensed with central air-conditioning – partly in response to the wishes of the ARAG staff. Instead, windows in the double-glass façade can be opened to allow for sufficient ventilation. In addition, cooling ceilings and the room air-conditioning system ensure that offices are kept at suitable temperatures.
The Facility Management Department is responsible for trouble-free operations, from building engineering to cleaning. The team includes four technicians who are constantly on the job in matters involving electrical power, lighting and heating. Besides servicing the five decentralized building engineering sections, they are also responsible for the roughly 15,000 light fixtures, all of which are equipped with energy-efficient bulbs.