Careers at ARAG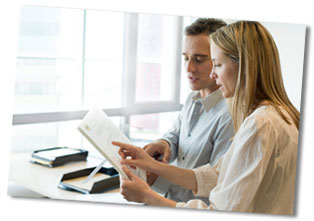 David Schmitz, Controlling Subsidiaries
"I have shared responsibility for controlling activities for the various ARAG subsidiaries and affiliates since March 2010. From my very first day on the job, I have been encouraged to act self-reliantly, with drive and guided by a strong sense of responsibility."

"Since more than 25 years my colleagues and me work on advertisement- and Martketingstrategies for ARAG. To accompany the development and change of the brand is fascinating. Especially, if you have the scope for development which is given to employees and executives at ARAG."

Hannes Koch, Legal Insurance Product Development
"I have been responsible for calculating costs in Legal Insurance Product Development since March 2006. New product contents require new conceptual approaches to calculation. I see this pioneering spirit as an opportunity to develop my skills, and ARAG makes that possible."

Hans van Helsdingen, ARAG Netherlands
"I've been with ARAG Netherlands since 1977 and am now working as Senior Legal Counsel. In this position, I'm able to support legal advisors but can also work on more complex legal cases. I benefit from the open atmosphere and the climate of mutual respect at ARAG."